Kibble Drizzle™ ~ Healthy Harvest
Tax included.
Healthy Harvest

Does your dog ever have trouble finishing its meal? Do you feel your dog needs a nutritional boost?

Kibble Drizzle™ ~ Healthy Harvest is an all-natural meal topper designed to enhance flavour and nutrition in every bite. Don't make them wait, treat your loved one to Chow Time's Kibble Drizzle™ ~ Healthy Harvest today! Featuring wholesome harvest produce such as pumpkin, squash, and more, this recipe is sure to make that tail wag!

✔️ Improve Your Pup's Meals In Seconds 

✔️ Provide a Nutritious Boost of Flavour

✔️ Ensure Your Dogs Health With Vet-Approved Recipes

"From Kibble to Cuisine, it's Chow Time!"

 
Ingredients:

Filtered Water, Beef Liver, Butternut Squash, Zucchini Squash, Sweet Potato, Carrots, Beets, Salmon, Pumpkin Protein, Ground Flaxseed, Natural Honey, Coconut Oil, Sunflower Lecithin, Apple Cider Vinegar, Citric Acid, Yeast Extract, Natural Paprika Colour, and naturally preserved with Rosemary Extract, Ascorbic Acid, and Sunflower Oil.
View full details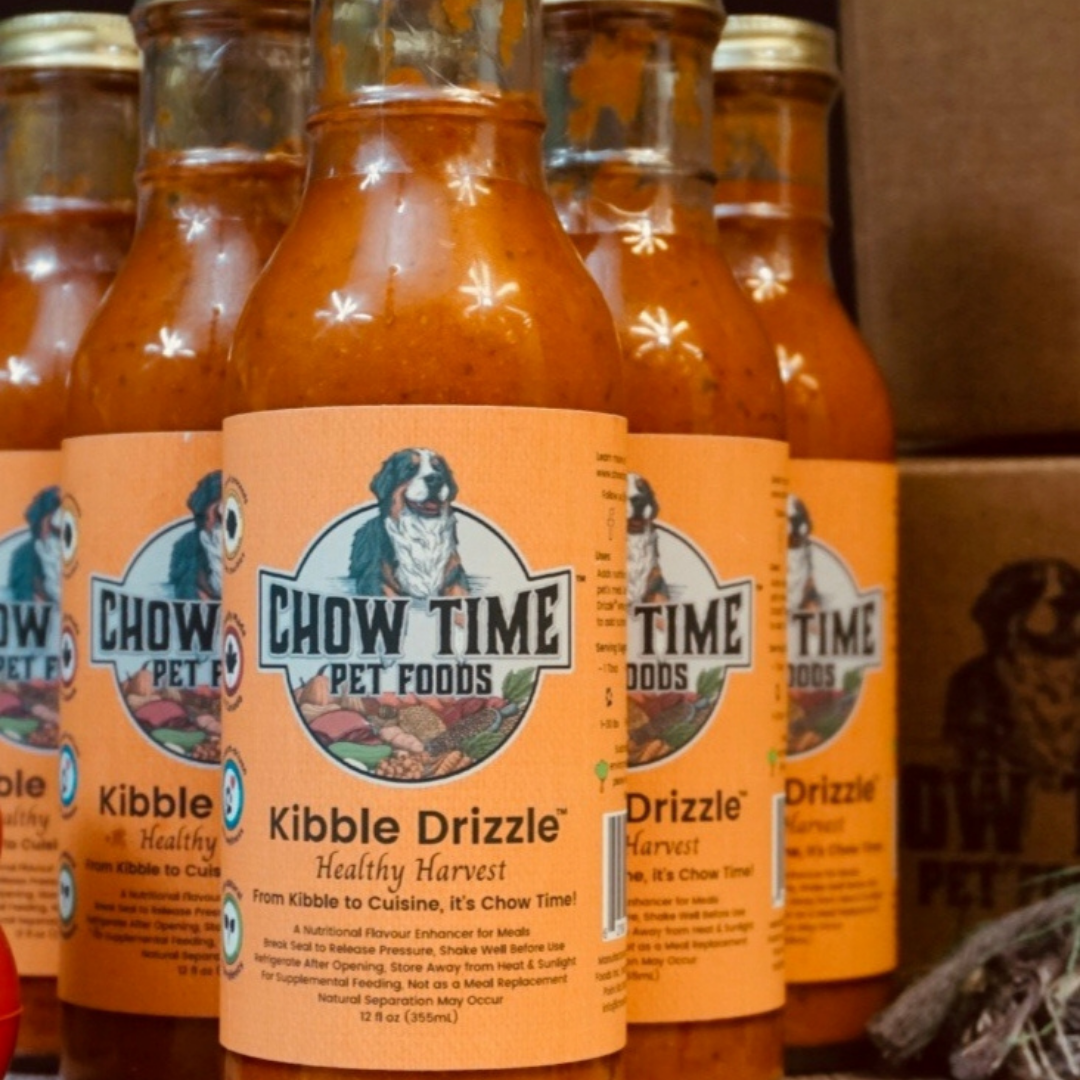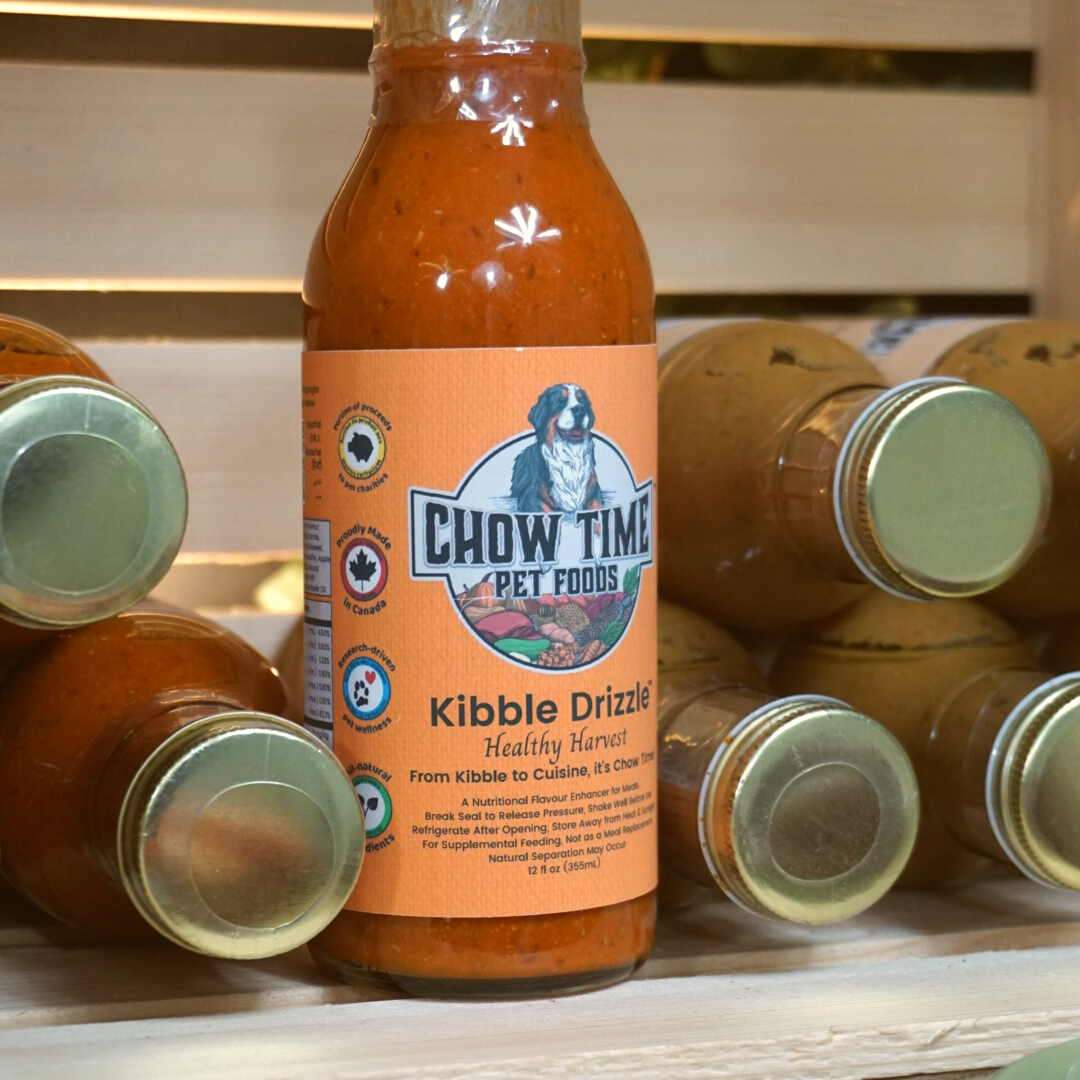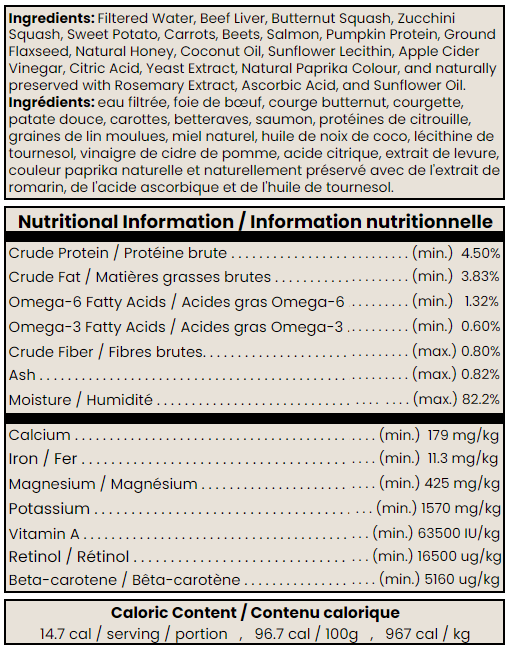 Kibble Drizzle™ ~ Healthy Harvest
Why Try Kibble Drizzle™?
Encourages Feeding!
Perfect for Picky Eater Pups!
Fortified Nutrition
Proteins, omega fatty acids, fibre, moisture, anti-oxidants, vitamins and minerals - nothing but the good stuff.
Keep it Saucy!
Kibble Drizzle™ was created to provide dogs with a new flavourful experience to turn every bowl into cuisine. It's Chow Time!
Nutritious Boost of Flavour
Our Key Ingredients
Beef Liver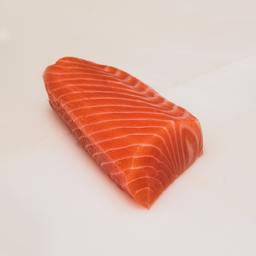 Salmon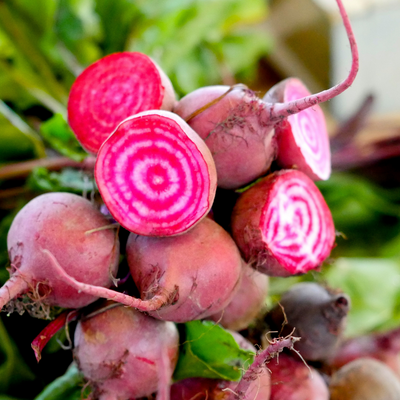 Beets
Ground Flaxseed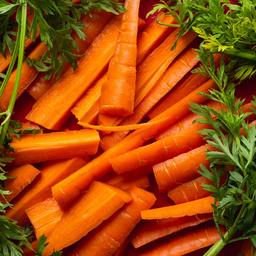 Carrots
More than just a "pet food" company
Bearie approved
Bearie simply loves❤️
Kibble Drizzle!
He looks forward to it mixed with kibble prior to his morning walk every day!
Loving our Kibble Drizzle
The kibble drizzle makes dry kibbles so yummy! George loves it so much.
You can see him enjoying his meal at @georgiedamixie on Instagram 😊
Healthy Harvest scores big!
My mom bought my sister and I the new Healthy Harvest and we like it a lot! If We had to pick tho, I think we both agree that we love the original better but mom surprised us with the New flavour and we love trying new things. Maybe if we are really good, she will surprised us with a different flavour next time. We are 12 years old so a little extra nutrition is good for our old bodies.
Healthy Harvest
Mr. Moe's loves the Healthy Harvest. Highly recommended! He has no issues with eating anything really but this is great added nutrition.
Amazing!
This new flavour and the original are both amazing. 10/10! Not only does my pup love it, but the peace of mind of knowing she eats her meals and has added nutrition is wonderful!